Catriona Gray bested 93 contestants from other countries and brought home the most sought after crown and title in international pageantry, the Miss Universe. She is the fourth Filipina to win the title and brought pride and joy to a pageant enthusiastic nation, the Philippines.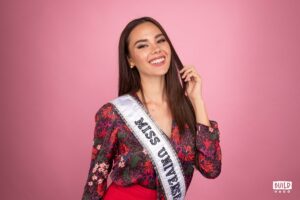 Filipinas are known to be frontrunners in any beauty pageant in the international stage. What makes a Filipina world class? Aside from beauty pageants, there are a few Filipinas who, in their own chosen field of endeavor, has put the country in the world map. For instance, Tony award-winning Broadway performer Lea Salonga made Filipinos all over the world proud. Foreign fans say that she brought Broadway and musicals back to the spotlight. Her world-renowned talent got her to work with Disney and became the singing voices of 2 Disney's iconic princesses, Jasmine from Aladdin and Mulan.  Artists from all over the world find honor collaborating with her. She truly represents Filipina beauty at its finest.
Beauty pageants are highly regarded in the Philippines. Ordinary women draw inspiration from fairy-tale like stories of how a common Filipina woman is catapulted to, if not local, international stardom. Beauty pageants are becoming an avenue for aspirants to be heard. Filipinos take pageant seriously. Fanatics would have viewing parties, dress up like the country's representative, wave mini Philippine flags and let out a deafening cheer whenever Philippines' name is being called.
For most Filipino people, beauty pageants are not about glitz and glamour. It's not about being popular and known. It goes beyond that. Beauty pageants give Filipinos a sense of hope, that amidst all ambiguities, we can still shine bright.  It has also become a venue to promote works of charity or spread awareness.
The success of a Filipina in an international affair is the success of the entire nation. Moreover, it is a celebration of our identity and our role in the world.  Filipino women have long been accomplishing great things abroad. The recognition given to us by the world in any field Filipinas excel at are milestones that we Filipinos take so much pride in.
Despite being modern, Filipino women maintain traditional values. Gone are the days of beauty stereotypes. No matter the height, weight, skin color, ethnicity and anything in between, every Filipina is free to celebrate the kind of beauty that they have. Filipina women are vocal when it comes to their rights in society. Our women are admired all over the world for their courage, steadfastness, and passion for pursuing change.
Compared to the neighboring South East Asian countries, more Filipino women hold key positions in the government. It is common in the Philippines for women to hold high positions in private companies such as CEO, president or even a country manager.
In the past, Filipino women held back in pursuing their dreams because they tend to set limits to what they can achieve. Time is fast changing, the world is getting smaller and everyone is starting to embrace diversity. This is the perfect time for the Filipina to rise and take on the world stage.
The world has to see what Filipino women are made of, what they can do to improve the lives of other people, the skills and talents they can offer to make a difference. The Filipino woman goes beyond beautiful because of one simple truth: she knows that looking good inside is as important as looking good outside. And she is certain that she can have it all. Filipino women have world-class beauty that exudes so much appeal and charm. No dream is too big for the Filipina because she is world class.