Super Typhoon Rolly
The number of natural disaster occurrences in the country affects many Filipinos' lives, most citizens in the affected areas. On October 29, the 5th in just a month of October alone, and the 18th tropical cyclone of the year made its landfall after moving towards the coast of Bicol Region to the eastern coast of Aurora-Quezon area. The center of the Super Typhoon's eye landed in the vicinity of Bato, Catanduanes, at 4:50 am of November 1, 2020.
Typhoon 'Rolly' with the international name 'Goni' is the most robust tropical cyclone that has entered the Philippine Area of Responsibility this year, 2020. It entered the PAR as a severe tropical storm on October 29 and became more aggressive short after.
As expected, the typhoon continuously intensified and gained stronger winds as it traversed across the archipelago. Rolly sustained winds of 135 miles per hour at its center and gusts of 165 miles per hour, prompting Joint Typhoon Warning Center to categorize it as a super typhoon. Rolly brought average to massively destructive typhoon force-winds in areas directly in its path.
Typhoon Rolly came just days after Typhoon Molave (Typhoon Quinta). And though the latter was weaker, it tore across the country, dumping heavy rains and causing significant flooding. Molave killed 22 people and forced the evacuations of tens of thousands before it moved to Vietnam.
After all precautionary measures and warnings, as of Sunday night, November 1, at least ten people were reported dead because of the typhoon. As a matter of fact, many are also feared to have been buried alive in Albay.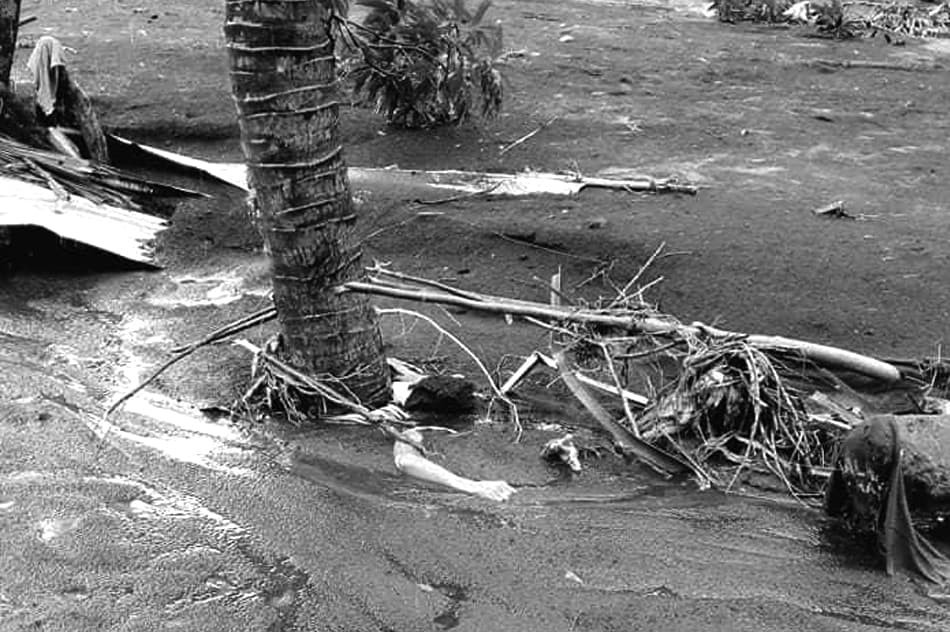 Storm surges hit some coastal towns, rivers overflowed, and many dikes were destroyed, submerging several Bicol villages.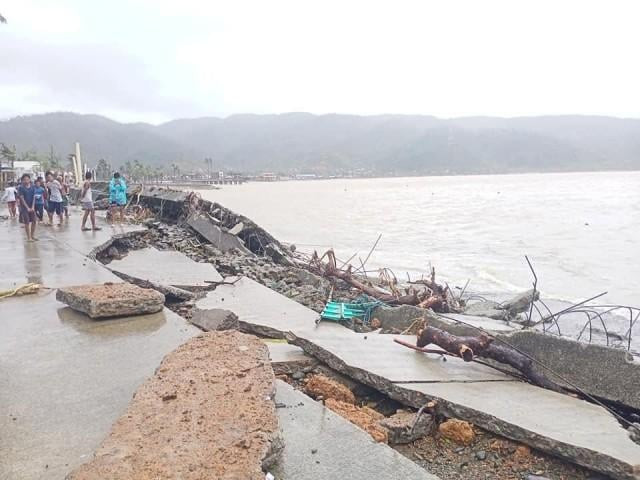 Trees were uprooted from the ground, even lahar flowed from Mayon Volcano and resulted in an avalanche.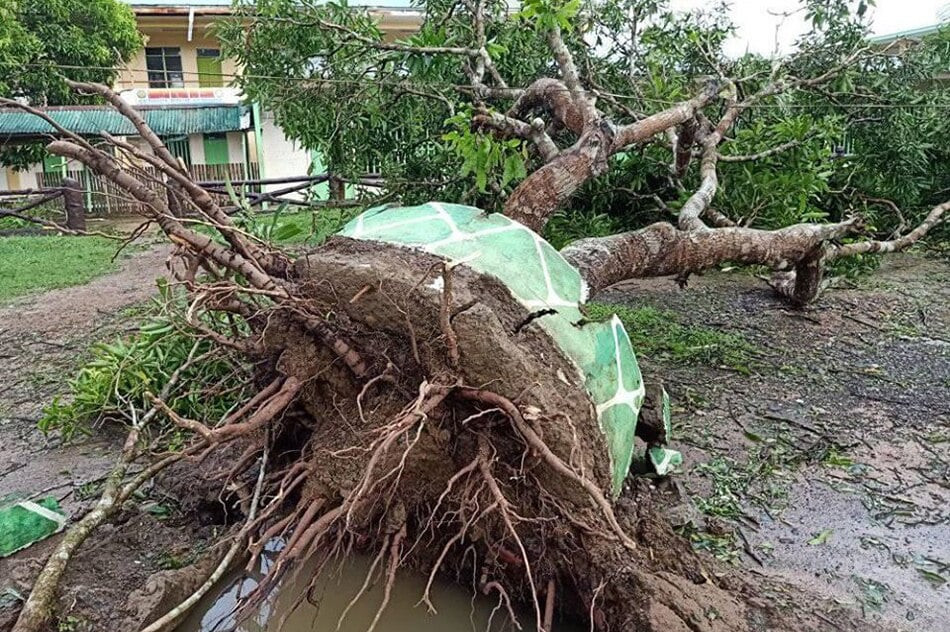 Floods, soil erosion, washed out houses and crops, destroyed infrastructure, this disastrous typhoon really proved its strength as Filipinos have nothing left to do but watch their houses float.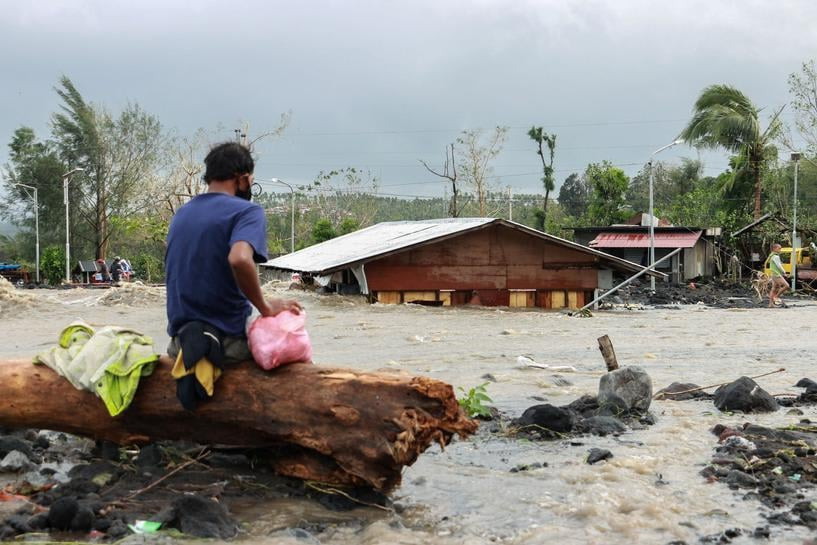 According to NDRRMC, 2million families were affected, and 90% of infrastructures were damaged. As of this writing, the initial estimated agriculture sector damage has incurred an estimated P1.1 billion, Department of Agriculture, Secretary William Dar said.
The typhoon affected not only households but also malls, markets and hospitals.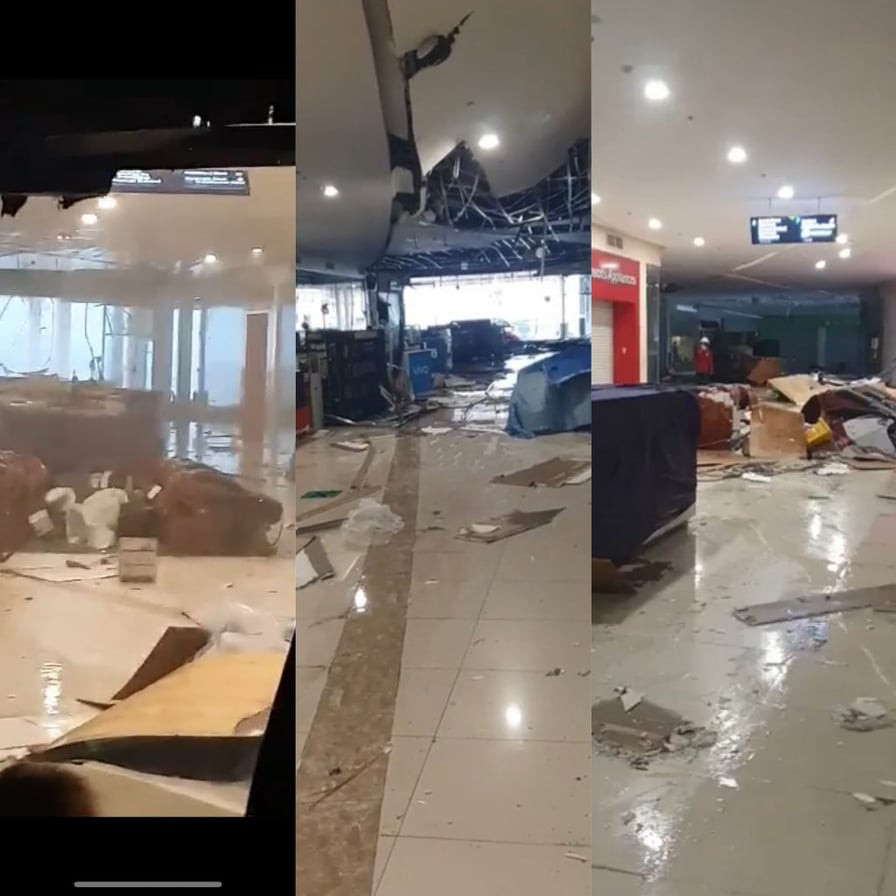 The fear brought by the electrical block out worried hospitals because of the number of Covid patients that still need machines to aid their treatments.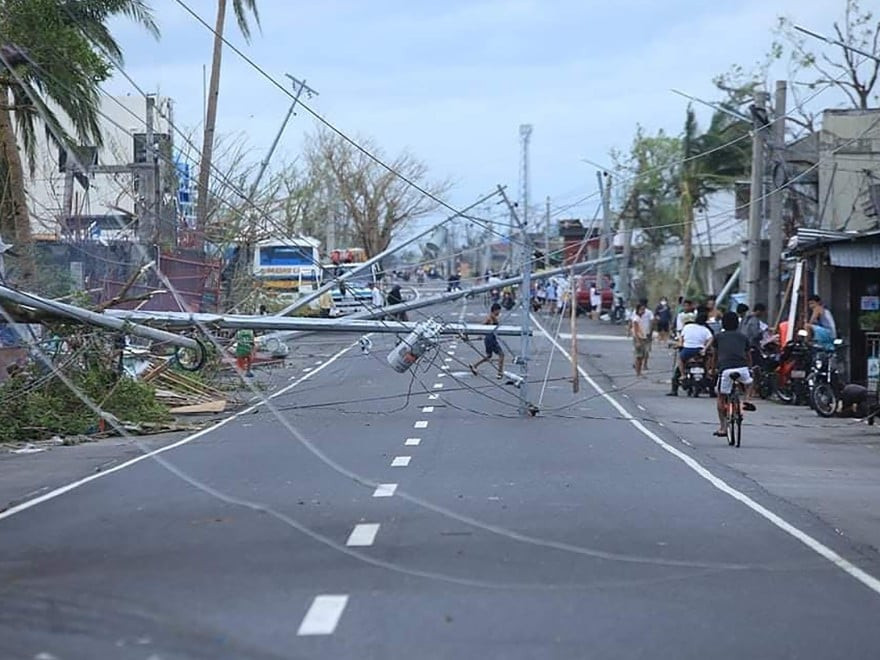 According to a radio interview by Senator Bong Go, all Local Government Units, Philippine National Police, and other concerning agencies have made all necessary precautions upon the directives given by the President. They are still going to work as hard to bring aid to all affected citizens.
Life under the onslaught of typhoon Ulysses
"I woke up in the dead of night as the power went out. When I checked the clock, it's around midnight. Since then, I never had a decent sleep as I watched the forecast impact I only heard in the news unfold right that very moment. The harsh whistle of the wind pounding atop our roofs is almost deafening, and I kind of feel being targeted with an assault rifle with the huge raindrops. Then I am disconnected from the internet world and have no update since the electricity went out."
These are the words my friend from Manila told me last week as Typhoon Ulysses hits the Philippines.
So if you are in the Philippines and you are reading this, you are part of half of almost 4 million households whose electricity service is back and, most likely, your internet connection. Let me walk you through.
Here are what we know so far:
-Typhoon Ulysses is the 21st tropical cyclone that hit the Philippines this year.
-It has an international name Vamco, and it made its first landfall at Patnanungan, Quezon, at 10:30 PM on November 11 Wednesday.
-Past 5 PM on Wednesday, the Philippine Atmospheric, Geophysical, and Astronomical Services Administration (PAGASA) said Ulysses had maximum sustained winds of 140 kilometers per hour (km/h) from the previous 135 km/h and gustiness of up to 195 km/h from the last 165 km/h. Ulysses reached its peak intensity of up to 155 km/h – referring to maximum sustained winds – before landfall.
Tropical Cyclone Wind Signals:
Signal number 3 was raised over Metro Manila, the southern portion of Quirino, the south part of Nueva Vizcaya, Pangasinan, Nueva Ecija, Aurora, Tarlac, Zambales, Bataan, Pampanga, Bulacan, Metro Manila, Rizal, Cavite, Laguna, northern and central portions of Quezon, including Polillo Islands, Batangas, Catanduanes, Camarines Norte, and the north portion of Camarines Sur. Devastating winds are experienced in these areas, in which the provinces mentioned in the latter part were just some who have just been hit by Typhoon Rolly two weeks ago.
Signal number 2 was also raised over the rest of Quirino, the rest of Nueva Vizcaya, the southern portion of Benguet, the south part of La Union, the rest of Quezon, Marinduque, northern of Occidental Mindoro, including Lubang Island, north of Oriental Mindoro, the rest of Camarines Sur, Albay, Sorsogon, and Burias and Ticao Islands. These areas experienced gale- to storm-force enough to take down trees and medium built houses and infrastructures.
Meanwhile, signal number 1 was up in Isabela, Kalinga, Mountain Province, Ifugao, the rest of Benguet, Abra, Ilocos Sur, the rest of La Union, the rest of Occidental Mindoro, the rest of Oriental Mindoro, Romblon, the rest of Masbate, Northern Samar, the northern portion of Samar, and north portion of Eastern Samar. These areas have had strong winds to near gale conditions.