Hello there! My name is Jhoana Shaynne, a Pinay ( short-term for Filipina) and originally from the Philippines. I married a Filipino – American and moved to California, USA in the Summer of 2017. We are blessed with a beautiful daughter keeping me busy and active every single day.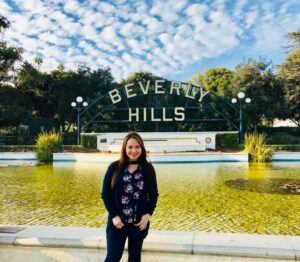 What will you expect to read here in Wonder Pinays?
I started this blog to My interests are pretty diverse, I am fascinated by learning new things and exploring other languages. I love traveling and cooking our very own Filipino dishes since my husband is also a Filipino, I know what his taste buds asking me to cook every now and then. Expect me to introduce you to our famous Filipino dishes, not just our "Adobo".
I called this blog "Wonder Pinays" simply to showcase how wonderful and grateful I am to be a Filipina. Also, I miss my home country, my friends, my town (Laoag City, YES!!! I am an Ilocana) the noise of the rooster in the morning, the smell of "tuyo" (dried fish) for breakfast, the resounding voice of "magtataho", the afternoon siesta while watching your favorite "teleserye", when the sun sets, you'll see your vampire neighbors coming out started playing the guitar and sing the 90's popular OPM songs. I can still remember, hearing Mamang Magbabalut with a full-voiced, chanting, "Balut, Chicharon" at night. Haaay! (Retrospection). I'd like to write about my country, my culture, the Filipino traits, and the perception of money, relationship and life inspiration.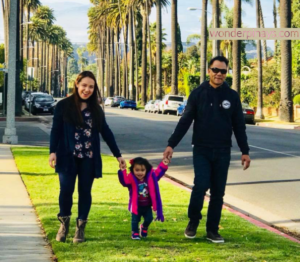 Also, I love to travel. I was so lucky to find my travel soulmate. My husband is like a walking map moreover, a human planner. He never arrived late to all his scheduled appointments whether in business or casual occasions. He knows where to go, what he wants and all of our travels were planned. Does he sound boring to you? Aha! But he has his own magical way to surprise me in every travel trips and that happens romantically rare. I would definitely be happy to share our travel vacations and tips.
If you are a man, who married or aspiring to marry a Filipina, I will try to help you understand Pinays based on their views, beliefs and how they are raised by their parents (in general), but of course, all I have written and will write here are based on my own opinions and past experiences.
I hope that God will guide me and give me wisdom on writing stories on how amazing to be a Filipino and to inspire other Filipina in the whole world that even though we're beyond the horizon from our home country, we should always be reminded by the memories when we were in the Philippines.
Stick around, grab a coffee or glass of wine, and let's get to know each other!
Hi! If you can donate a few dollars to help me develop the site, I would be really grateful!
Ianne Ferrer
Married at 22, with three kids at 30, life had been patiently teaching her everything about home management. She writes to inspire other young ladies to become women. Inspire those who have been married at a young age and surrounded by children that being stuck at home may be hard work, tedious, and dragging, but it's the noblest and most fulfilling and highest calling for the essence of womanhood. Follow her blogs as she travails the world of parenthood, that there is more than being stuck at home.