Today the United States of America is celebrating Thanksgiving. A day to celebrate, give thanks, and gather family, friends, and loved ones in a feast. Americans celebrate this Thanksgiving every fourth Thursday of November, which is this year's November 26th.
Thanksgiving feast mainly includes a roast turkey, stuffing, potatoes, vegetables, cranberry sauce, gravy, and pumpkin pie. Some places hold parades to celebrate Thanksgiving, and these usually mark the opening of the Christmas shopping season.
Meanwhile, our kababayans in the Philippines are more likely to be going on their usual day, not aware of what is being celebrated in a foreign country. Like the United States today, unless you are an employee who works under a multinational company based in the US.
But for us Filipinos abroad, Thanksgiving as a precursor to the Christmas season is a much-awaited holiday while we are in a foreign land. If we have stayed long enough here in the US, we might have observed how it has been looked forward to and celebrated for.
The nature of the celebration and the event's decorations might be different from our homeland celebrations of similar events like this. Still, the spirit is the same: expressing gratitude and coming together to celebrate as a family.
Though we may be miles away from our homeland, these traits were never foreign to us. The only difference is that; we are away from most family members, which drives our hopeful hearts to wish to celebrate with them in the coming years.
Brushing on these thoughts, I have realized that this is not only innate in us for the reason that we, Filipinos, are known for our adaptability and our creative way to blend in any culture, but it is also deeply rooted in us, historically.
During the American period (1901-1935) ─American's occupation in the Philippines, we have celebrated Thanksgiving annually as an American colony and part of US territory.
When former Manuel L. Quezon became the Philippines president, the celebration of Thanksgiving became a National Holiday.
Then, during Ferdinand Marcos' reign, upon his declaration of Martial Law, this National Holiday was moved to September ─clearly becoming directly associated with Martial Law.
Hence, after the 1986 EDSA Revolution and the fall of the Marcos dictatorship, the Thanksgiving Day tradition in the Philippines ceased.
However, Filipinos with American relatives still celebrate Thanksgiving, and we have Fiestas as the most likely event that has a similar way of celebrating and giving thanks.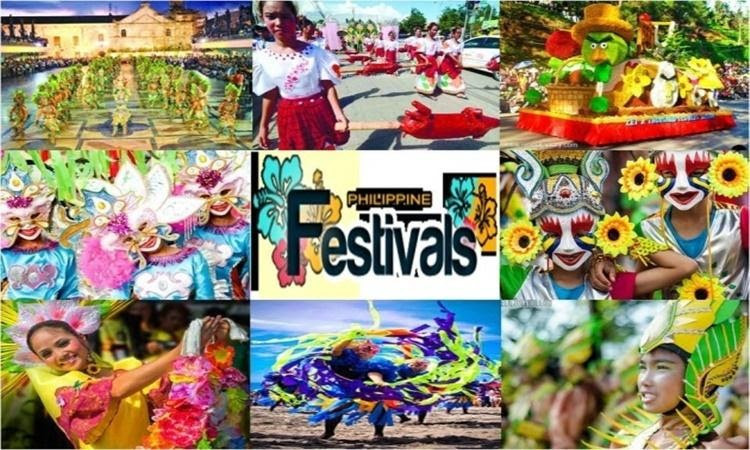 The Philippines are known for its colorful and abundant culture, one of which is celebrating Fiesta, though this is an adaptation to the culture that Spaniards taught us during their 333 years of colonization, this has been the most awaited event in the country.
Filipinos celebrate several Fiestas honoring religious patrons to give thanks for a bountiful harvest, safety, and good health among the town.
Fiestas are colorful, and like Thanksgiving feast is the main event of these celebrations. If a roasted turkey is the main Thanksgiving menu among Americans, Filipinos have "Lechon," a roasted pig.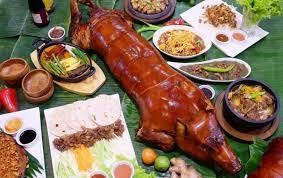 As to how Americans gather families to celebrate, Filipinos do the same. Fiestas are most likely to be celebrated in provinces, but relatives that live in the city escape the noises to dance and celebrate fun Fiestas in the countryside.
Colorful Parades, loud instrumental bands, town games, and night dances in the town halls and town centers are all part of this celebration. With all these fun ways is a hope that the following days and months will be as bountiful for the town residents.
Filipinos and Americans may have different ways to give thanks, but a similar purpose to this celebration shows the shared humanitarian values we all have.
Celebrations like these: Thanksgiving and Fiesta show how both cultures value Family relations and how important it is to show how much they give value to their blessings.
Harvest is one, but how a celebration such as the abovementioned events reminds us of family, friends, and faith is priceless.
This years' thanksgiving celebration will be unlike the past decades, but in the comfort of our own homes, a meal, may it not be a feast, will make a big difference.
Whatever your plan I hope you can still find some time to tell your loved ones how much they mean to you. Especially those who lives far away from you, the most important thing is to stay connected. Maybe that means, taking up the phone or setting up a big Zoom party with all your distant relatives and friends.
Reminding one another of what matters most─ family is an excellent opportunity to paint 2020 differently.
The year 2020 has denied us several things that we used to be living with for the past decades. We had hoped and dreamed so much for this year, looked forward that maybe we could make use of this year to fulfill our goals. However, we've been through so much, but we sure have many things to be thankful for to have survived months of struggle.
However, we must be thankful not just on Thanksgiving Day, but everyday of your life. Appreciate and never take for granted all that you have, whether you have much or less.
This year has been gray and blue, but today in America and on different dates among Filipinos, 2020 will surely be colorful and cheerful. So I say, Thank You for coming this far. Happy Thanksgiving!