"Beauty with a purpose" is the motto of the most viewed annual beauty pageant, the "Miss Universe." This is not only about beauty; personality and intelligence fill in the holistic picture of being entitled as the winner of this competition.
The 69th Miss Universe began on May 7 in Florida, USA. For us who live in the US, we can all rewatch the event on Roku and for the rest of the world, on the Miss Universe YouTube Channel. The Final Show will be on May 16, 2021, at 8 pm EST. And anywhere in the Philippines, you can watch it live through the streaming platform iQiyi on May 17, 2021, at 7 am.
Almost all countries have been joining, but few have gotten the luck to win. In the ranking of the most crowns won among the nations, the Philippines is in fourth place, with four crowned princesses. They made a significant impact on people, not just because of their looks but also their perspectives and advocacies. Let's peek through the looking glass, why and how they won and brought home the crowns.
Gloria Diaz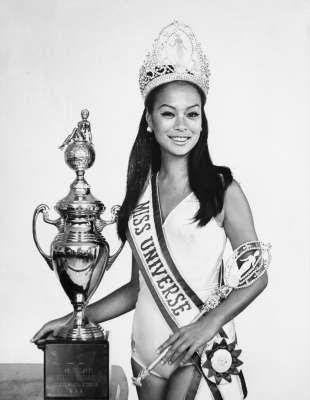 In 1969, she amazed the whole country for being the first Filipina who brought the crown of Miss Universe. The pageant was held at Miami Beach Auditorium, Florida, USA. Among sixty-one contestants, she was there standing and representing the Philippines entirely, an eighteen-year-old beauty who brought the whole country into the spotlight of the Universe.
During the pageant, Miss Gloria answered the question: "In a next day or so, a man will land on the moon. If a man from the moon landed in your hometown, what would you do to entertain him?" Her answer was simple-straight but awesome, "Oh, just the same things I do. I think if he has been on the moon for so long, I think when he comes over, he wants to change, I guess." Are you not amazed how she did it? I'm sure you are. Just pure wits and cunningness without losing posture and gracefulness. What a way to pin that question.
Margie Moran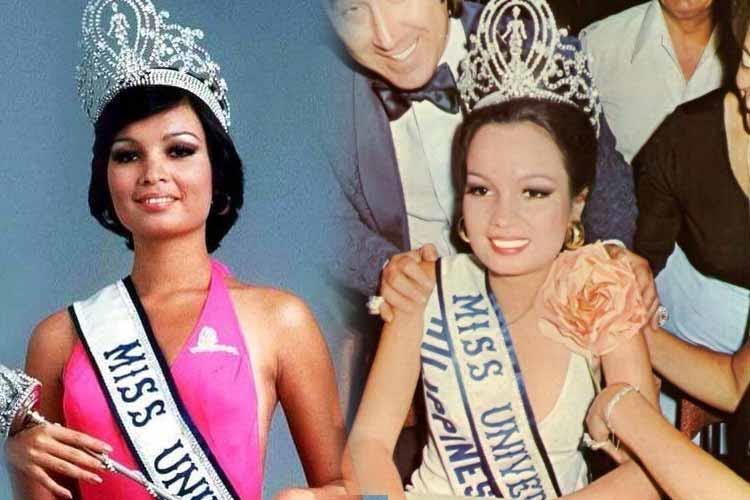 She made headlines in 1973 Philippine history when she took home the crown for the Filipinos. This was the 22nd Miss Universe held on July 21, 1973, in the Odeon of Herodes Atticus in Athens, Greece. A nineteen-year-old head-turner, who brought pride for the Filipinos, was nothing short of a national icon of natural Filipino kindness. Do you want to find that out? Let us take a sneak peek during her question-and-answer portion. Here it is, question: "Let's make believe that suddenly you had a million dollars. What's the first thing you would buy and why would you buy it?" Her answer was very practical and concrete, "A house and lot because it's the most expensive thing and I can't afford it. If I had a million bucks, I'll buy a house and a lot and live by myself and other people of course." Her answer reflects the same heart with most Filipinos that owning a house still tops our primary and basic inclinations. In addition to being crowned as Miss Universe, she was awarded as Miss photogenic during the competition.
Pia Wurtzbach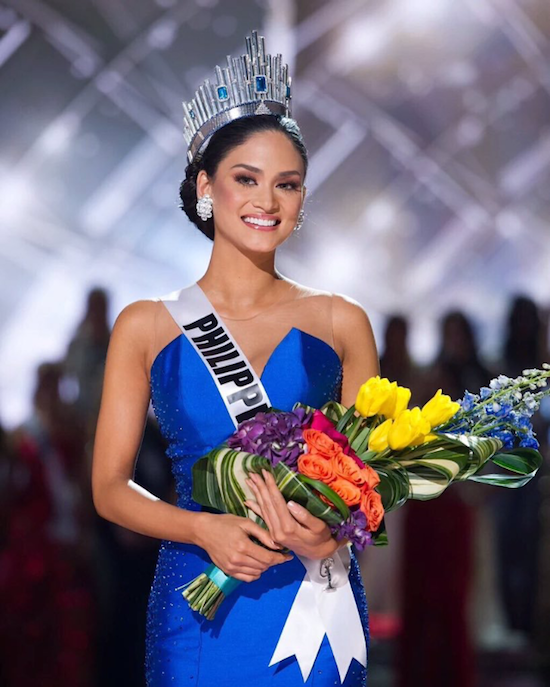 The Philippines waited for a long and deafening 42 years of silence in the climactic clinching of the third title as the Miss Universe. Finally, in 2015, the long wait is over. Pia Wurtzbach was crowned as the Miss Universe at Planet Hollywood in Las Vegas. Her winning the title is unforgettable not because of the selection process but due to being sidelined with the epic error committed by the infamous Steve Harvey. Who would not remember how he mistakenly announced Miss Colombia to be the crowned winner? Her reign is short-lived as minutes later while she did her final walk, Steve Harvey (I have to write down his full name coz' it's just hard to forget, really!) shocked the whole Universe including himself, sincerely apologetic, stood corrected that his eyes failed him, announced that the real winner was Miss Philippines. Miss Universe 2014, Paulina Vegas emphatically removed the crown from Miss Colombia and placed it on Miss Philippines' head and in the hearts of all the Filipinos worldwide.
Whew! It still gives me chills walking down on that memory lane. Let us explore what justifies this roller coaster ride with the embedded beauty of Pia's heart by her answer. Be ready to find out the origin of many women's motto and battle cry and famous taglines of commercials and some products. Keep scrolling.
Question: "Why should you be the next Miss Universe?"
Answer: "To be a Miss Universe is both an honor and responsibility. If I were to be Miss Universe, I would use my voice to influence the youth and I would raise awareness to certain causes like HIV awareness that is timely and relevant to my country which is the Philippines. I want to show the world, the Universe rather, that I am confidently beautiful with a heart."
I will leave that last line echo in your brains…
Catriona Gray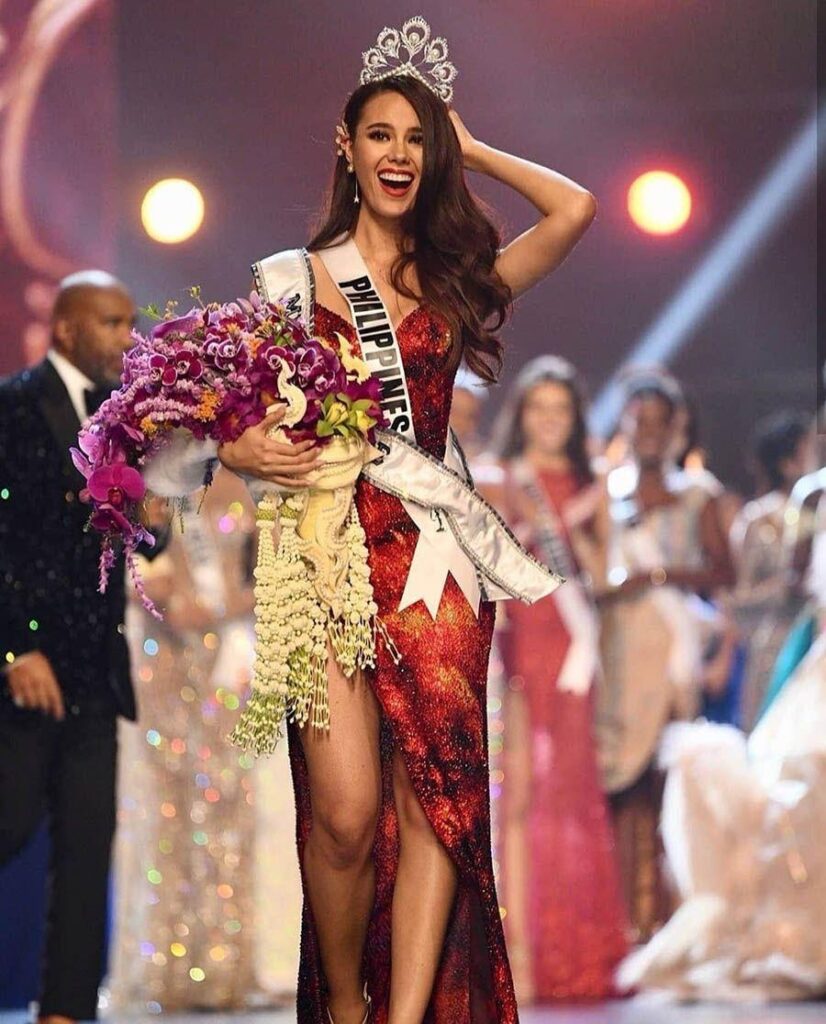 She is known for her "slow motion twirl" as her runway walk. She is the latest Filipina crowned as Miss Universe. In 2018 after three years of waiting for a new Filipina titleholder, she came back to the country with pride and history. By her winning walk, combined with her charisma and personality, it's not surprising to root for her to win the crown. As if those are not enough, she has proven to be more than a head-turner and stunner but an overwhelming and heart-moving Filipina thru her confident answer in Q and A portion:
Question: "What is the most important lesson you've learned in your life, and how would you apply it to your time as Miss Universe?"
Catriona: "I work a lot in the slums of Tondo, Manila, and the life there is very poor and very sad. I've always taught myself to look for the beauty in it, to look for the beauty in the faces of the children, and to be grateful. I would bring this aspect as a Miss Universe to see situations with a silver lining, and to assess where I could give something, where I could provide something as a spokesperson. If I could also teach people to be grateful, we could have an amazing world where negativity could not grow and foster, and children would have a smile on their face. Thank you."
If that did not move your heart as a person, especially as a Filipino typical of the poverty pressing the country, I don't know what will.
Her answer did not just touch but moved the hearts of the audience. Indeed, she wants peace and positivity in the world.
These four titleholders are stunning and precious. With the interval of winning the most precious title in the Universe getting relatively shorter and shorter, we could not help but be anxious and excited if our whims and desires will come to fruition for this undeniably extraordinary Miss Universe 2020.
Let's see if we are into the fifth crown!
Keep scrolling! 

With only less than 24 hours as of this posting, the next Miss Universe will be crown. Of course, we don't want it to just slip through without being thrilled by our representative.
Rabiya Mateo: Her Grand Quest for the Fifth Crown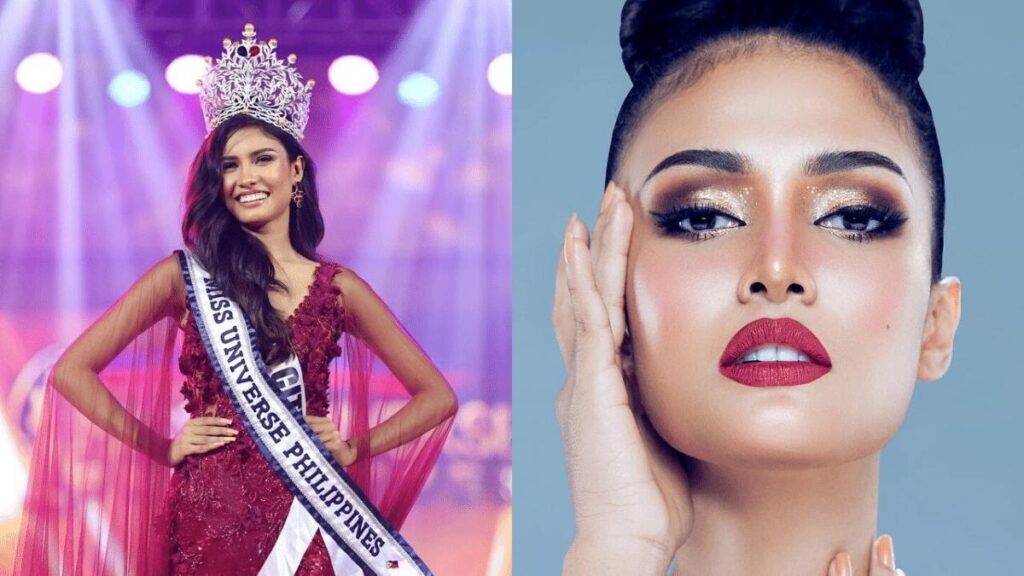 She is from Iloilo City, Philippines, known for her humbleness and determination in pursuing her dreams. Not downplaying her background as she came from a poor family, people can quickly look through her sincerity. Born to an Indian American father and a Filipino mother who later separated, Rabiya's quest for her goals is not hindered. She made her way to continue achieving her dreams as she graduated cum laude in Iloilo Doctors College with a Bachelor of Science in Physical Therapy degree.
A lot of Filipinos support her Advocacy for Education. For her, education is instrumental in her life's transformation. Being a teacher can be achieved, and she hopes that her students will look at teaching the way she sees it. She also said, "Education is our social equalizer that regardless of what background or status your family have, if you educate yourself, you will be able to land an excellent job."
As one of the aspiring and equally competitive contestants of the Miss Universe 2020, she came prepared. She's full of dreams and enthusiasm because of our kababayans who support her. Even our previously crowned Miss Universe express their support for her.
According to her interview in Rappler Talk, she says: "I had received some advice from former Miss Universe Philippines queens, like Pia Wurtzbach who would always message me from time to time. We have a lot of people who want me to win. It boosts my confidence and motivates me to do good on May 16. And hopefully, I will."
Now, I can almost hear the excited beatings of the hearts of our anxious kababayans. Have a tight grip. We are almost there! While we are in the heat of the waiting, let us catch some glimpse of how our Rabiya fares at the Preliminary competition.
How is our bet ranking in online votes? According to Missosology, an organization analyzing beauty pageants since 1999 founded by Ric Galvez, as of May 14, she climbed to fifth place.
If you haven't voted yet, please click here. For the steps how to vote and help Rabiya clinch the 5th crown for the Philippines:
On the Lazada home page, click on "Feed." Head to the Miss Universe tab. Tap "Go to Vote." Place your vote. 
PHILIPPINE'S PRIDE ON HER SHOULDERS
Designed by Rockey Gathercole, Rabiya proudly walked our whole nation's pride onstage with the Philippine flag-inspired gown symbolizing royalty, courage being an independent woman, hope, and freedom in choosing who you want to be.
In a backstage interview, Rabiya apologizes in tears after the National Costume competition. She says, "I'm so sorry, kung na disappoint man kayo sa akin but I know, I did my best." In response to the criticisms, she received after failing to wear the headpiece. Despite getting unfavorable comments during her performance and on an interview backstage, she concluded, "I did my best during the competition."
Angelopedia.com, an online forum that closely watches competitions like these, giving expert opinions, performance analysis, and top picks, listed the Philippines on the National Costume competition.
BRIGHTENING THE EVENING
Alluding to the missing sun headpiece during the National Costume competition, she slays on her dazzling yellow Furne Amato creation during the evening gown competition, on a total redemption that it can be paradoxically exclaimed that the 'Sun has come out.'
SIZZLING IN THE ALREADY HOT SUMMER
Rabiya also turned heads during the swimsuit competition with her yellow two-piece with a beach cover-up, making the already rising temperature on a summer in the Philippines much hotter. She treads the stage setting it on fire with her pasarela walk, perfectly highlighting her graceful gait, complementing her curves in every fierce stride. Either in a broad daylight or a melancholic evening, Mateo dazzles in yellow.
This memorable moment of her life is not all about what she can do as a contestant and a woman with beauty and brains, but it is about her heart for every Filipinos.
It is literally just a matter of hours before we all witness history in the making. As our anxious predictions and hopes to pile up that this historic and epic 69th Miss Universe will bring the Filipinos the 5th crown, let us come together in unity and continue supporting Rabiya in every way we can. Cast your votes online through the Miss Universe app or website and the Lazada Philippines app.
Everyone who fought and who fights in Miss Universe deserves to win and be supported. We are proud of you all!!!