Today is the Independence Day of the Philippines. Filipinos celebrate it yearly on June 12. I have written a little bit of our history in "What is Pinay?" article, the Spanish colonized the Philippines in the 16th century. 
Filipinos all over the world are celebrating our Independence Day if it's not today (because it falls on Friday, a weekday), maybe on the weekends.
In Dubai, Yearly, the Filipino community is celebrating Independence Day by massive gatherings, cultural events, and concerts. Contrary to their annual tradition, this time, they arranged a virtual call to commemorate the 122nd Philippine Independence Day. This is their first time to celebrate online abiding with the order to stay home due to COVID-19.
The Online Celebration held June noon onwards via their Facebook Page: https://www.facebook.com/Kalayaan2020DNE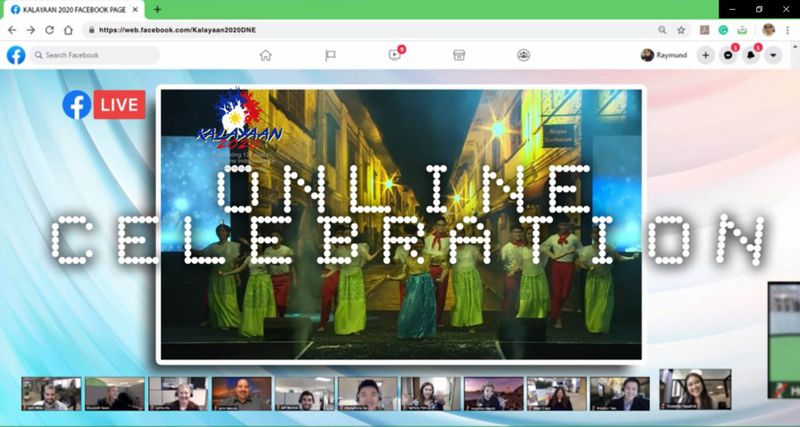 The cultural performances are live-hosted as well as the interactive games and contests that thrilled the audience.
I am amazed by how our fellow Pinoys show their patriotism and unity even though they are a thousand miles away from their land. 
The government of UAE also moves me for lighting up the tallest building in the world 'Burj Khalifa' displaying the Philippine flag on June 12; this is the 2nd time they did this. My heart is overwhelmed and full of gratitude for this gesture. 
In the Instagram post: "#BurjKhalifa lights up in celebration of Philippine's Independence Day. We wish the Filipino community progress and prosperity," adding an emoji of the Philippine flag.
I don't like to leave the privilege of commending last year's President Duterte message for all Filipinos; to realize and commit for a "truly independent Philippines." We must nurture and contribute to ensure that we remain our liberty within our lifetime and future generation.