People often wonder what it is like to be an online teacher. Although a non-classroom based setting may be a novel concept for some as we have been used to the conventional classroom setting, online teaching is not a new concept.
Some people are often puzzled about how online teaching works. Still, with the current advancements in technology, the current trend of working from home, and conducting teleconference classes or meetings, it is not so hard to imagine as it was before.
I am not an online English teacher, but my friend is, and luckily, she got the time to talk and have a chat during the lockdown. She shared with me her fun stories with her students. She also mentioned some stressful events that are inevitable even in the real, face-to-face tutoring. I got a chance to ask her the intriguing routine she has to do before, during, and after her class. Because this job needs a lot of mental preparedness and gusto for you to be able to teach effectively in an online setting when I heard everything, my mind was blown away. Not just by the lucrative compensation of an online teacher can earn but also the practices they have to perfectly execute so that they wouldn't get a derogatory remark afterward.
Online teaching has many facets to it. In the same manner, it is accompanied by multiple questions: "What do you wear?" "What software do you use?" "How do you talk to students?" "Do your students have homework?" To answer all those questions, and more, here is a run-through of what a typical day for an online teacher is like.
Personal Preparations
An online teacher has to get up way before the scheduled classes. Some online courses are conducted with several participants, just like a regular classroom. However, there are online classes, such as language classes, where instruction is one-on-one.
Checking up on the schedule for the day is essential, as well as checking your emails and phone to see if there are unexpected changes in the classes, program, or availability.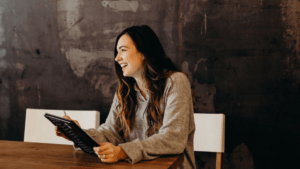 Online teaching does not require you to get showered or dress up as much as you would when in an actual classroom, but getting set for the day starts with your attitude upon waking up. Preparing and dressing appropriately, as well as making your hair and face look presentable, have a significant effect on your whole outlook and disposition for the day.
Drinking coffee or whatever your preferred beverage for the day, along with a hearty breakfast, will also affect your mood considerably. Hungry and sleepy teachers are often grumpy, and uncooperative students may get into their nerves quickly.
Technical Arrangements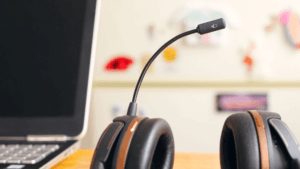 Some online teachers are evaluated not just by the quality of their instruction, but also by their internet speeds, video call quality, and audio preparations. Before having a class, an excellent online teacher makes sure that technical preparations are covered on all fronts – high internet speed, reliable laptop, and software, sufficient lighting, a working microphone, and webcam, etc.
Different online teaching communities or online schools use distinct software. Some use free or open-source applications, while some require the use of their company's software. Nonetheless, part of an online teacher's technical arrangement is that the software is all set for scheduled classes.
Lesson and Instructional Materials Preps
Some online classes last for only half an hour or an hour, while some take longer to cover more lessons or topics. Nevertheless, an online teacher must ensure that lessons and work plans are all set for the day. Preparing for the subject and instructional materials may involve making your pdfs for screen sharing or emailing, and loading a document or a presentation in your online classroom or software.
Some teachers hold online classes with a large number of participants, and some classes may require you to do some actual writing similar to that of writing on a chalkboard. There are open-source applications that host not just web teleconferencing, but also screen sharing. Some software is equipped with a built-in board that you can use. If your software or teleconference app does not have a board, then an actual board that is appropriately situated and seen in your video camera is crucial.
[adinserter block="1″]
Researching content or reading up ahead is necessary. Online teaching is not very different from actual classroom teaching. You have to know your topics, prepare your activities, and assess your students. Online education should not just be a lecture-type of class every time. Online teachers have to adapt and be flexible because creativity and interaction are essential in an online setting to engage students who are facing a screen.
Actual Class
In both one-on-one and large group online teaching, teachers should follow up on the previous lessons and activities. It is also vital to conduct warm-up activities and fun games to refresh your students from the earlier lessons.
You may load the work or lesson for the day in your online classroom or application. Depending on the activities, all required references, websites, or materials must be available to your students to facilitate a smooth flow during your class, unless if researching their texts or articles is part of their daily task. As an online teacher, you are also expected to give student assessments or lesson evaluations, whether formative or summative, to gauge your student's learning and adapt the class pace as necessary.
There are online teaching organizations or companies that provide reading assignments or materials for their online teachers. If this is the case for you, then reading up the article ahead and thinking of your flow for the lesson proper are crucial parts of your class preparations. During your actual class, provide the material and tweak as necessary. Student evaluation or assessment is also vital. Some online teachers record their classes so that other students who missed the course can still go back to the video record to catch up on their missed lessons.
Break Time
If there is a huge gap between classes, you may go out for a change of scenery. Well, this was the case before the current pandemic. However, with the recent turnout of events, it seems like break times mean stretching your legs, eating a meal, or doing other preparations for afternoon or evening classes.
The preparation of lesson materials for afternoon classes is tedious if your activities and lessons are different from your morning classes. However, whenever possible, use similar activities or strategies to lessen your prep time. For example, if you are discussing various topics but you would like to do a debate for a class, then your Debate material can be used for both periods, albeit on different subject matters. Creativity is key to wing a successful online class.
Sometimes, catching up on your errands can be done during your break time. Also, calling a student or a parent about the child can be done when you are on a break or do not have online classes. Checking up on your emails and student submissions can also be done during the time between classes.
After Online Classes
Wrapping up online classes does not mean that an online teacher's day has already ended. Life is not a typical 8 to 5 that ends when the school bell has rung. As long as there is an internet connection, many online teachers continue with their work.
After classes, it is time to mark the students' homework and submissions, if there are any. Uploading the video records of the day may also be done. You may also make your announcements and lesson requirements after classes. Preparing for the next day also significantly reduces your workload.
Checking up your messages and emails can also be done at this time. Following up on students or parents for reminders and evaluating yourself for your performance is also essential to improve your skills and methods as a teacher.
Online teachers are also encouraged to take part in webinars. Some companies or online schools require that their teachers undergo online professional learning to develop further their quality of instruction, teaching, and knowledge. You can accommodate these tasks when you are not conducting online classes.
With all that being said, ESL Teachers' job is a no joke. I don't even think that those extra work of creativity to entertain their students are on the job description. So, hat's off to you.
I have watched many VIPKids teachers on YouTube. I researched other companies that are good alternatives for VIPKids. I have learned that they have different requirements for applicants, different hours, and pay. You may refer your curiosity to VIPKid Review to find some more information about ESL Teaching. Let me know in the comment section below if I have been helpful to you. Happy Hunting!
---
Click on each picture to buy these teaching materials.