Once every so often, I crave for street food like isaw.
At first, I find it disgusting because…
*promise me you won't say "EEEWW"
***drum roll***
It is a 'Chicken Intestine'.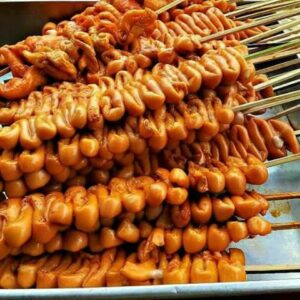 Isaw is a grilled chicken intestine and usually, it is served with a mixture of vinegar, onion, chili pepper, and garlic.
I remember when I was still in high school. My school is near the University Belt, at the back of San Sebastian College in Recto, Manila. If you are familiar with the place, it is swarmed with students from all the universities around. And where there are lots of people, there also lots of small businesses in the area. Not to mention those barbeque vendors on the sidewalks, ugh, it feels like yesterday. Anyway, the vendors' barbecue late in the afternoon and you can see the queue as they wait for their isaw to be grilled. Long line, but still you know you will not regret after the long wait.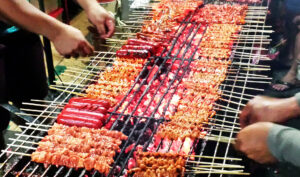 I must admit that this is blockbuster but other people who have no idea about it would think that this is crazy.