December, I would say, is everyone's favorite month of the year. Apart from gift-giving and parties, many get long breaks during this holiday allowing them to spend more time with family. Yes, it is the perfect time to plan something special, which can be the ideal gift that you can give before you go back to work and hustle.
Not everyone celebrates the holidays early, but it is never a bad idea to plan it ahead of time. By preparing for the holidays, you will save yourself from stress and get the chance to experience more joyful moments. It helps when you list down all the things you want to do for the holidays, including events you need to join, parties you will organize, meals, gifts, and others.
There are so many things that you can do. But don't be overwhelmed! Do a mind dump then ask yourself the following questions:
Considering your current situation (health, financial, commitments, etc.), is your list realistic and achievable?
Will everyone enjoy it? Always consider every family member.
What can you remove from the list?
What can you change so you will have enough time to prepare it and achieve it?
Nope, it is not the time to procrastinate. Planning will help you celebrate the holidays meaningfully. By the end of the season, you will not just be happy, but you will also be grateful for all the good things that happened to you and your family.
So, here are the things that you can do in preparing for the holidays and have a stress-free season:
1. Know what's important to you.
Just because it's holiday season doesn't mean that you can go to every party and say yes to every commitment. You also need to avoid activities that will interfere with the events that you prioritize. It is okay to say you can't attend a party or join a group trip, or just anything that others would like you to take part of.
By doing this, you can avoid the stress of trying to be in two places at the same time. It is better, to be honest and straightforward than making someone wait or expect your presence even if you can't make it.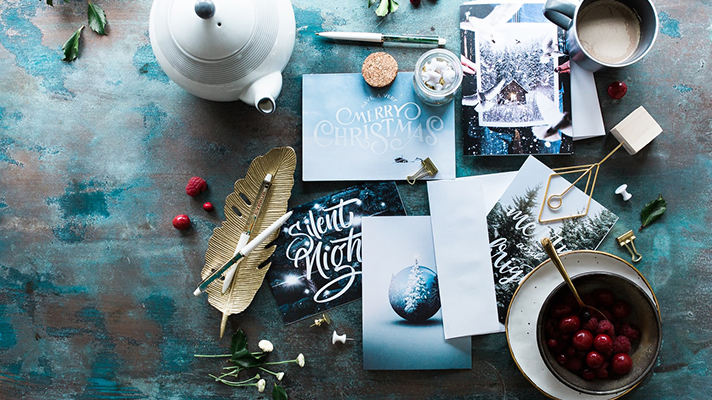 2. Do not overschedule.
It's time to avoid running and rushing, like what you always do at work. Now is the time to relax and have fun. That is why you need to avoid overdoing everything. Avoid hosting too many parties. Choose the events that you will participate in. It is better if you pick those where you can bring your family so that you can have a great time together.
Schedule all your activities well to prevent overlapping of events and to ensure that you still have time for rest. You have to remember that you will go back to a lot of work and stress again once the holidays are over. Hence, you deserve to relax.
3. Budget your money.
How much are you willing to spend for the holidays? Include your budget for the gifts that you will buy for parties, travels, and others. Write it down so you can resist the urge to spend more than your allocated budget.
But what about if you do not have enough budget? Well, it doesn't mean you can't enjoy the holidays because your money is limited. Talk to your family about skipping gifts. Or you can talk about giving gifts to the kids only. It is also good if you set a price limit to the gifts so that no one will be embarrassed that they bought a less expensive gift.
4. Shop early.
Avoid the holiday rush by shopping ahead of time. It's better if you already have a list of gifts to buy so that you don't have to go around for a long time. Watch for sales and discounts so you can also save money. If you are a busy person, try shopping online and look for free shipping promos. Be a smart buyer.
Don't just buy gifts for the holidays but also consider buying groceries and ingredients that you would need for baking cakes and preparing different types of dishes for family gatherings. This way, you don't have to join the bunch of people grabbing their groceries last minute.
5. Plan your travel.
If you prefer to travel, plan ahead and book early. During the holidays, airline seats, hotels, and other reservations easily fill up. Hence, it is better if you book everything early. Aside from being fully booked, prices are also higher as holidays draw near. You'll definitely get a better price by planning and booking ahead of time.
Create your itinerary so you will know which places to go and how much you will be spending there. This way, you are ensured that you won't run out of funds or run short of time. Everyone will have a great time if your trip is well planned, especially if you have kids traveling with you.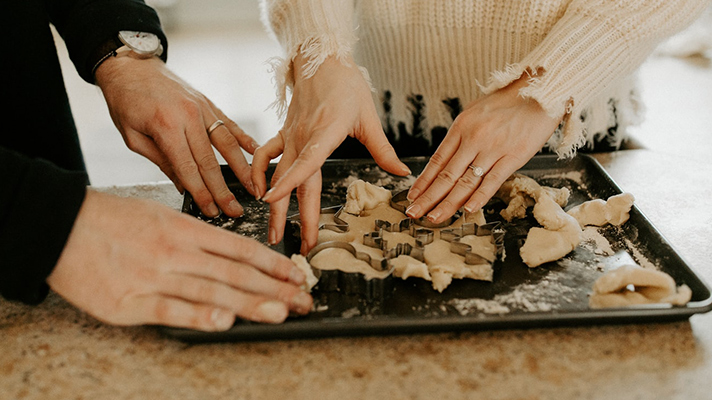 6. Plan activities for the family.
You can also spend time at home but make sure that it will be fun. Write a bucket list of fun things to do involving your friends or your family. See to it that you'll have a great holiday even if you are just at home. For sure, you don't want to hear any children complaining about a boring holiday! Organize parties or family gatherings. You can also visit nearby places which are interesting and enjoyable.
Another option is to do fun activities at home, which you couldn't do before since you are busy at work. This may include doing crafts with the kids, baking, or even decluttering your home for the holidays.
7. Be open to spontaneous activities.
Yes, you will create a schedule for all your holiday events. But see to it that you leave some spaces blank. This way, you are still open to doing some unplanned activities that can also be fun. Once you fill up all your time, you might end up exhausted. Hence, leave some dates and times vacant so you can have free time and you will also be open to some spontaneous events.
8. Give time to yourself.
Although you might be busy making others happy, see to it that you are having a great time. But it isn't just about parties or gift-giving or travel. It is also about pampering yourself. Add a self-care schedule in your holiday appointments, including a massage or a visit to the hair and nail salon.
Take this opportunity to catch up with your friends too. A nice chitchat over tea or a cup of coffee is already an awesome way to relax. Escape from the busy, fast-paced life of everyone during this season and just relax once in a while.
So if you are currently preparing for the holidays, take note of these tips so it will be stress-free. But be reminded that this isn't just about having a great time or resting. Spend a moment to recollect everything that happened this year and how you can have better days the next year. If you do things differently and you make some adjustments, things will definitely turn out better! Happy holidays!