When Filipinos hear 'Balikbayan Boxes' are on their way, our eyes and hearts tingle with excitement.
Of course, it's more than just a box that contains goodies from abroad but it's a taste of how your family member's life is like in different soil. Like OFW remittances, Balikbayan Boxes are a glimmer of happiness in life made a bit uneasy because of distance.
If you are an OFW, you probably want to fit in a whole store for your family to enjoy. For now, you settle in making sure that every item counts. You have stacked and saved items in your room so that it can all be inside this Balikbayan Box.
If you're a Filipino receiving one, your surprise is probably a constant thing as to what items you didn't expect will be included in the box. But of course, some international items are never absent.
Here's our most wanted list of goodies in our Balikbayan Boxes:
Chocolates, forever!
Filipinos love their desserts and they make the best no-bake dessert from the staple sugar and milk. It's no surprise that chocolates will probably be a star in every Balikbayan Box.
Chocolates are cheaper abroad. In the Philippines, you're considered living comfortably if you buy international chocolate brands at your local store like it's a commodity. The price disparity is mind-boggling, that's why buying chocolates can make everyone in your household happy.
Just make sure you'll buy those that can last a bit longer in humidity and not disintegrate into syrup!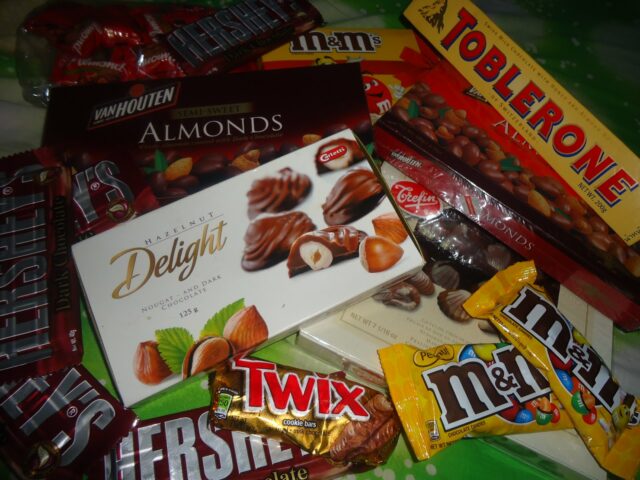 Canned Goods, Instant Food
The Filipino culture of wanting to save for the rainy days has something to do why Filipinos are fond of sending those "SPAMS" and other abroad instant food that become highly priced when imported in the Philippines.
It becomes a staple in Balikbayan Boxes for the purpose of opening a can of international goodness on days we're too lazy to cook our usual Filipino cuisine. While it's just a local, preserved food in another country where your OFW family member is working, Filipino people have always been fascinated with different tastes.
Signature Shoes, Apparel, Cosmetics, and Perfume
Most of the time, Filipino people's obsession with branded items can be a bit shallow. But you also can't argue that some (not all) products made by famous international brands are of quality that isn't available cheap in the Philippines.
One of the most wanted and probably, MOST REQUESTED, items like shoes, apparel, cosmetics and perfume that can be bought cheaply in other countries will never be absent in our Balikbayan Boxes. The family members here in the Philippines will never fail to remind their OFW love one to send one of these.
For other OFWs, they don't even have to buy as employers graciously give them slightly or unused shoes as gifts to family members. Besides shoes and sandals, shirts, jeans, shorts and pairs of socks and underwear are also on the list. Maybe for the sake of vanity, winter jackets or boots not suited for Philippine climate also found their way inside the boxes.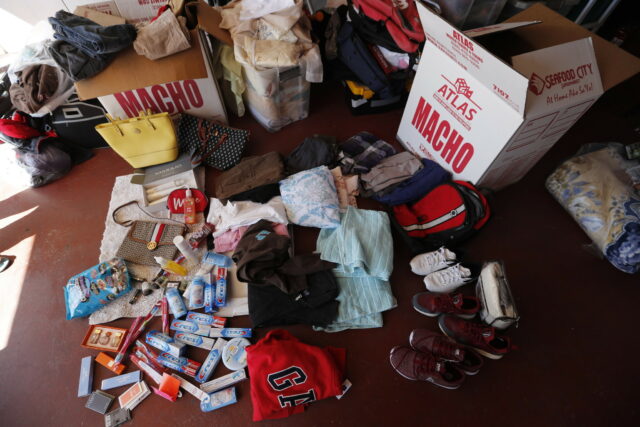 Souvenirs and Miscellaneous Items
Did we mention that it's like a mystery box whenever there's a Balikbayan Box? Our family members in a different country will never fail to amuse and surprise us with souvenirs, memorabilia or trinkets that will remind the rest of how it's like living from another country.
For the Filipinos abroad, philosophy seems to be that these things are rare and precious back in the homeland, will always remind us of our overseas adventures, and again, that phobia of throwing anything away, and so send home to your heart's content. We are a natural breed of hoarders because everything is "sayang" wasted when it's just thrown away.