This post may contain affiliate links which might earn us money. Please read my General Disclaimer and Privacy Policies.
Father's day comes once a year only. It is high time that we should show our dearest father our appreciation with all the guidance and hard work they have given us. Our fathers taught us many cool and not so cool things, yelled us at many times and gave us a lot of advice (some might be helpful but some might not be), but still at the end of the day they showed their love and care for us. At this time of the year, why not give our dad what they actually need and want. Here are some gifts ideas that you might want to buy for your dad.
1. Smartwatch
Dads would always want to keep fit and healthy. This Samsung Galaxy watch pairs with both Android and iOS smartphones via Bluetooth connection. See your appointments as soon as you wake up, then track your activities as the day unfolds. At the end of the day, check your steps and tomorrow's schedule and weather. Built with both military-grade durability and water resistance, Galaxy watch takes on spills, splashes, unexpected rain, and even swimming workouts.
2. Kindle Paperwhite Essentials Bundle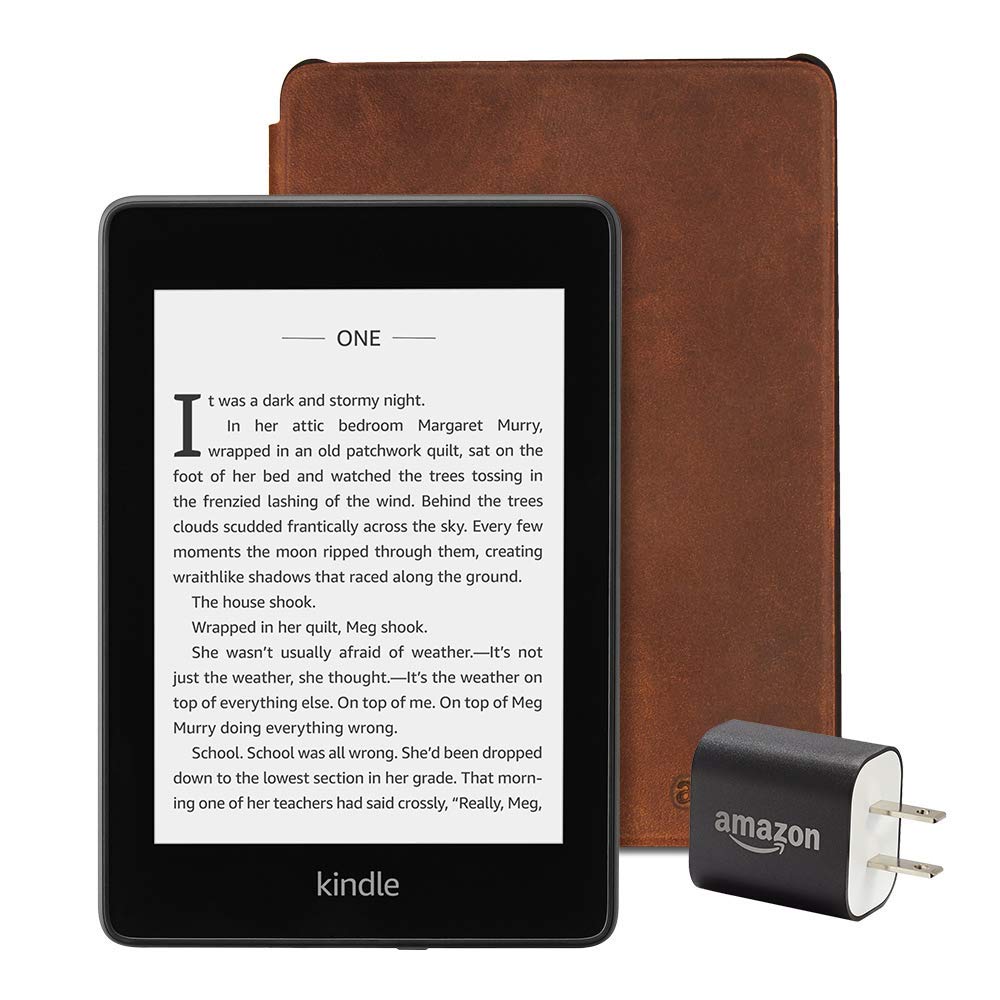 Your Dad will definitely like this one. The bundle includes Kindle Paperwhite 8GB, Amazon Premium Leather Cover – Rustic, and Power Adapter. The thinnest, lightest Kindle Paperwhite yet—with a flush-front design and 300 ppi glare-free display that reads like real paper even in bright sunlight. A single battery charge lasts weeks, not hours. The built-in adjustable light lets you read indoors and outdoors, day and night. Pair with Bluetooth headphones or speakers to listen to a story. Now waterproof, so you're free to read and relax at the beach, by the pool, or in the bath.
3. Perfume
Some dads are totally obsessed with cologne or some perfumes. This makes them feel good and at the same time feels sexy. TOM FORD BLACK ORCHID is the show-stopping note in this incredibly luxurious scent. While sultry woods and rich fruit accords help to bring out the skin's natural perfume, the jet-black, art-deco inspired bottle adds to the fragrances overall glamour.
It is sold in retail stores at $171. But you can buy it from HottPerfume.com for only $109.99.
Take these discount codes when you checkout!
allfree – Free shipping on all orders $49 or more
allten – 10% off orders $49 or more
allfive – $5 off orders $49 or more

4. Personalized Gift Items
Getting gifts for dad is always tricky, how do you get something meaningful that he'll actually use or cherish for years to come? Make him special by making your own design from AGiftPersonalized.com. Select a unique, personalized Father's Day gift from their wide variety of items, including money clips, sports and travel gear, beer mugs, wine glasses and much more at very low costs. This PERSONALIZED FLASKS – PERSONALIZED LIGHTERS – GIFT SET costs only $36.99. You can avail on their Free Shipping Discount by typing "FREESHIP2019" upon check out.
5. Neck and Back Shiatsu Massager
This is the most perfect gift for our dads. The impressive thing about this is that it can make him relax at a convenient time and place. Most dads work all day long and at the end of the day, this cool massager can actually make him feel good. You can use this massage cushion on the sofa, couch, recliner, office or dining chair. This costs only $149.99 in Amazon and you get $11 coupon discount when you buy it today.
6. Beard Trimmer
This beard trimmer makes it very convenient for dads to use since it is fully washable for easy cleaning under running water. The Braun Multi-Grooming Kit MGK3045 is a 7-in-1 beard, durable designed, hair and body trimmer. Its attachments will enable you to achieve 7 styling jobs with precision: stubble, short, medium and long beards, contouring, and clean shaving. Also, this pack includes a free Gillette Fusion ProGlide razor with FlexBall technology to edge your beard contours or achieve a clean-shaven style.
7. Daddy T-shirt
This "Best Freakin' DADDY Ever" T-Shirts, Tees & Hoodies from TeeAmazing.co are special because you can select names you want to put in it like "Daddy", "Grandpa", "Dad", "Pops", etc. All their merch are 100% designed and printed in the U.S.A. It's also cool to know that they ship worldwide, so you if you're from the Philippines, you can buy and choose to ship it to your local address for FREE when you buy $80 and more items.
8. Whiskey Decanter and Drinking Glass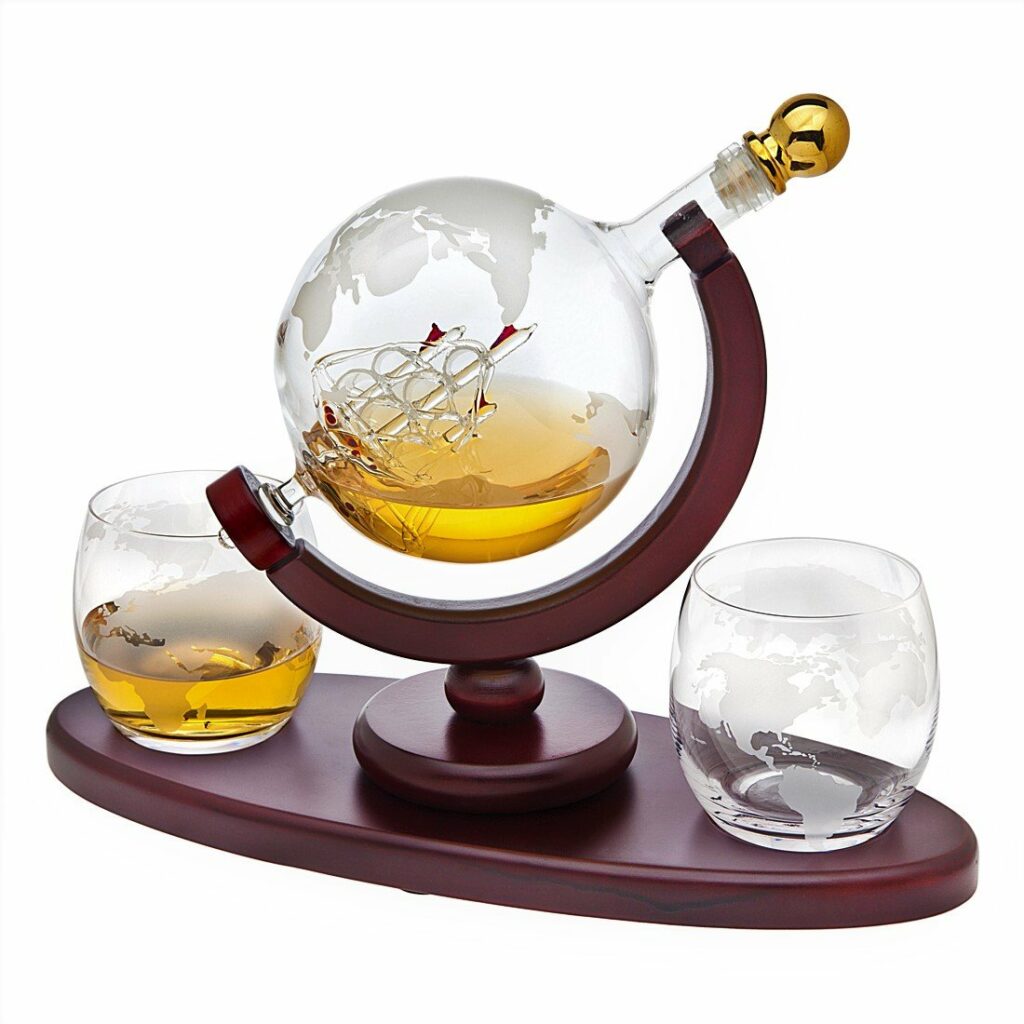 From time to time, dads need to unwind from the busy or stressful week. This inexpensive whiskey decanter with 2 drinking glasses from Amazon has an etched globe design and antique ship in the bottle will undoubtedly enhance your Dad's drinking experience with his friends while making a bold impression. Also a great conversation piece at any party at home.
9. Hello Fresh Food Subscription
Some dads like to prepare and cook meals for himself or for his family. With the help of Hello Fresh food subscription, your dad can actually choose the type of food he likes to eat and how often he wants his food boxes to be delivered or he can skip a week. I personally, subscribed with this awesome meal kit and I order once in a month because whenever we are busy at the house like we are preparing for an event, it is really hard to get hold of time to buy grocery. This kit includes the exact ingredients you needed for the recipe you have chosen. I will clip my link in the button below to help you start with Hello Fresh and give you a $40 discount on your first delivery.
10. Bullseye Deluxe Gift Set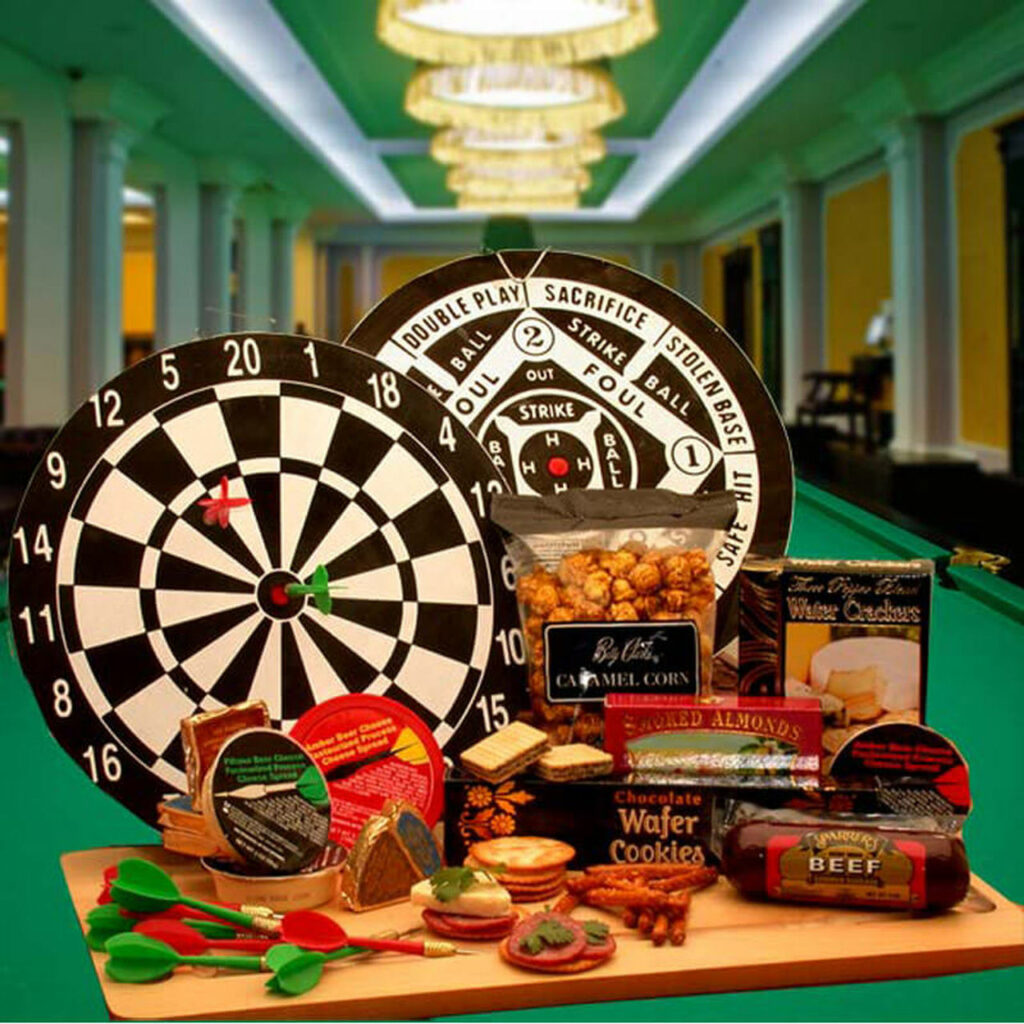 This is my best pick from all of the gifts I have stated in this article. Although, I wish they have a one-day delivery so it won't be too late for Father's Day. But it doesn't really matter if you have a gift for him on the same day, what matters is that you have something even if it's late. This would definitely get his attention when it arrives on next weekend. There you'll have a fun, instant activity at home. This gift basket is filled with delicious cheeses, crackers, and Smokey beef sausage, this bullseye deluxe gift will certainly hit the mark and be one of the most perfect gifts for him. A 2 in 1 deluxe dart board will keep him entertained for a long time.
These simple gifts can surely make your dad happy on Father's day. But remember these are just things; your love and presence will be most valuable and appreciated by your dad.